scan the QR code with your smartphone and immediately receive directions to reach us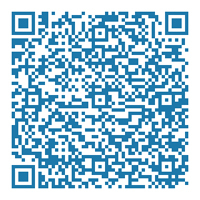 address

Via Fornillo, 19 - 84017 - Positano SA
GPS coordinates

Lat. : 40.626778 N | Long. : 14.481457 E
address

Via Fornillo, 19 - 84017 - Positano SA
GPS coordinates

Lat. : 40.626778 N | Long. : 14.481457 E

By Car

From the North: Highway A3 Naples-Pompei-Salerno, exit at Castellamare di Stabia and head for Sorrento (Sorrento Peninsula) and follow indications for Positano.
From the South: Highway Reggio Calabria-Salerno, exit Salerno; follow the signs to the Costiera Amalfitana, go to Amalfi, take the direction of Positano, which will be 8 km after the city of Praiano.

By plane
Airport of Naples; You may take a taxi to Positano. You may take a bus to the Naples station, Piazza Garibaldi. And take a train from the Circumvesuviana, going to Sorrento, where you will find a bus to Positano.

By train
Napoli Centrale railway Station or Salerno Centrale railway Station.

By sea
From NAPOLI airport, you may take a bus going straight to the harbor. Boats going to Salerno , Sorrento and POSITANO depart from the wharfs called MARGELLINA, or BEVERELLO.

Only in summer. From SALERNO , boats go to POSITANO at least twice a day. From SORRENTO , many aliscafi and traghetti go to POSITANO, many times a day.
Via Fornillo, 19 - 84017 - Positano (SA) - p.iva: 07374190630
Tel: +39 089 875049 Fax: +39 089 811037 mail: info@hotelvittoriapositano.it
Via Fornillo, 19 - 84017 - Positano (SA) - p.iva: 07374190630
Tel: +39 089 875049 Fax: +39 089 811037 mail: info@hotelvittoriapositano.it